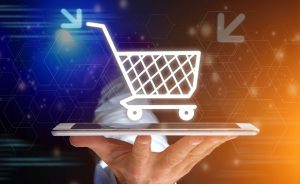 On 7 December 2018, the European Union (EU) agreed to a more unified sale of goods directive ("SGD"). The aim of SGD is to provide a coherent, uniform legal framework across the EU, covering all channels of sales, that is clearer for companies and consumers. These charges were sparked by technological advances necessitating higher consumer protection. Further, more consistent and certain laws would ignite more confidence in the EU market for companies and consumers and maintain a reliable reputation for durable high-quality goods in the EU market.
Overview – sale of goods directive
As part of the Digital Single Market Strategy, SGD applies equally to online, and face-to-face sales. Conformity of goods outlines that a seller must comply with terms of the sale contract and requirements of SGD, and requires that goods are:
Fit for their purpose
Have features indicated in contract
Correspond with the description, or sample provided to the consumer
The principle of maximum harmonisation applies, but the SGD allows some flexibility as it includes a standard of reasonableness objectively ascertained.
Digital Content Directive
Goods are increasingly involving elements of digital content, thus the European Union specified how SGD would coincide with the digital content directive. The SGD has a broad scope, regulating tangible moveable goods; including those with digital elements. However, if the goods serve exclusively to supply digital content, then they are regulated by the digital content directive.
Digital updates
Digital updates are regulated by SGD. Digital updates serve many purposes; for example; adapting to new technical developments. A lack of updates agreed on in the sale contract is a lack of conformity. Also, even if it is not specified in the sale, contract security updates should be provided. There is no obligation, if not in the sale contract, to provide updates that extend the digital functions or an upgraded version.
Remedies for non-conformity
A consumer can seek remedies for non-conformity through the following steps:
The consumer informs the seller of a defect.
The seller has a reasonable period to bring the good into conformity via repair or replacement. Such process should be free of charge and without significant inconvenience to the consumer.
If it is not factually or legally possible or is disproportionate to replace or repair the good, the seller can refuse. This entitles the consumer to a proportionate price reduction or termination of the sale contract.
The EU aims to improve the functioning of the EU market and provide clearer rules for companies and consumers with the sale of goods directive. For further information or assistance, please contact our office.
Víctor Sáez
Click to rate this post!
(Votes:

2

Average rate:

5

)