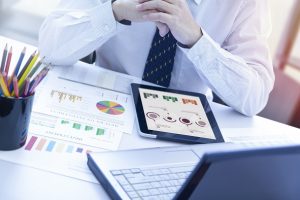 Form 720 – Declaration on Assets and Rights Held Abroad – is a fiscal obligation of an informative nature that requires information on financial assets and rights held or managed abroad to be submitted.
Obligation – Form 720
The informative obligation refers to the following three groups of assets:
accounts in financial entities located abroad
securities, rights, insurance policies and income deposited, managed or obtained abroad,
property and property rights held abroad
There is no obligation to declare the foregoing if the following cases are applicable:
Those of which the titleholders are entities that are completely exempt from Corporation Tax (the State, public entities, etc.).
When each of the groups of assets previously mentioned does not exceed €50,000 in value.
In the event that said limit is exceeded, information must be given about all the elements held for each group of assets regardless of their individual value.
Those that are registered in the accounting records of the titleholder, which are duly identified and individualised. In these cases, the titleholder is not obliged to declare, but the persons responsible or holders of powers of attorney are not exempt from such declaration.
Only current accounts, opened in establishments abroad of credit entities domiciled in Spain, must be declared by credit entities, provided that they can be declared according to the regulations of the country in which the account is located.
Consequences of "failing to submit" Form 720
Although the return on assets and rights held abroad of Form 720 is of an informative and not collective nature, the consequences that may arise from failing to submit it, submitting it outside the deadline or submitting it with inaccurate information, may be very serious for those under an obligation to declare.
Noncompliance with the obligation to inform
Fine of 5,000 euros for each data or group of data that should have been included in the declaration or that have been provided in an incomplete, inaccurate or false manner, with a minimum of 10,000 euros.
Fine of 100 euros for each data or group of data, with a minimum of 1,500, when the declaration has been submitted outside the deadline without prior Tax Authority notification. 
Unjustified capital gain or undeclared income
In addition to the aforementioned fines, if Form 720 is not submitted and the Tax Authority discovers undeclared assets held abroad, the following may be applicable:
For titleholders, natural persons, the possession of undeclared assets or rights abroad, will be considered as unjustified capital gains, which will be included in the general payable base of your income, corresponding to the earliest financial year of those outside the prescription period but that can be adjusted.
In terms of legal persons, it will be considered undeclared income, which will be attributable to the Corporation Tax of the earliest taxable period of those outside the prescription period but that can be adjusted.
In the event of unjustified capital gains, a specific penalty of 150% of the amount payable (Income or Corporation Tax) corresponding to said unjustified capital gain is established.
Speak to our tax experts about submitting Form 720 for 2018 or back taxes corresponding to previous financial years.