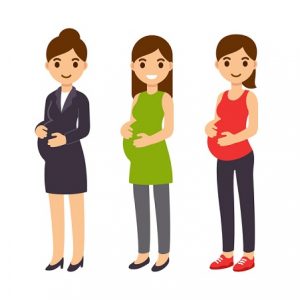 Spanish legislation – collective redundancy in Spain
According to the Workers' Statute, a collective redundancy in Spain is understood as the termination of the employment contract which must be based on economic, technical, organisational or production grounds when, within a period of 90 days, the termination affects:
10 workers in companies employing 100 workers,
10% of workers in companies that employ between 100 and 300 workers,
30 workers in companies employing over 300 workers.
It must be considered that current legislation protects pregnant workers from redundancy, and the employer must prove that the redundancy is not due to any reason related to the pregnancy, since if they cannot prove it, the redundancy would be considered null and void, and when the worker claims that she has been discriminated against because of her situation, the burden of proof will be reversed and the employer must prove that there are other reasons unrelated to her pregnancy.
EU legislation – collective redundancy in Spain
In its ruling on Case C-103/16 Jessica Porras Guisado v. Bankia, the European Court of Justice (ECJ) ruled that the dismissal of a pregnant worker as part of a collective redundancy in Spain "can only occur in exceptional cases unrelated to the pregnancy and provided that, in practice, there is no real possibility of placing her in another suitable position".
This matter is based on Article 10(1) of Directive 92/85, which prohibits the dismissal of pregnant workers "save in exceptional cases not connected with their condition and which are permitted by legislation". Therefore, it must be determined whether the objective causes inherent to a collective redundancy in Spain fall within the exception indicated in said article in order to justify the redundancy.
Conclusion – collective redundancy in Spain
We can conclude that the inclusion of a pregnant worker in a workforce adjustment plan [known by the initials ERE in Spanish] for objective reasons that are proven and not related to her pregnancy (economic, technical, production or organisational grounds), will not be contrary to EU law provided that the employer gives written notification of the justified reasons for the redundancy and the objective criteria based on which the worker has been included in the adjustment plan. Moreover, the company will not have to justify that it is not possible to place her in another position and the worker will not have the priority to remain as the legal representatives of the workers will have.
Gabriela González
Click to rate this post!
(Votes:

2

Average rate:

5

)