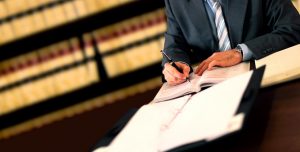 This is a new obligation (Beneficial ownership in Spain) to be included in the financial statements for the fiscal years beginning in 2017.
Beneficial ownership in Spain: Who is subject to this obligation?
Practically the majority of entities will be required to include that information, except for the companies listed in a regulated market.
However, not all the companies required to identify the beneficial owner must comply with this item.
Which conditions should be met to disclose such beneficial ownership in Spain?
Specifically, only the entities whose capital (25% or more) is controlled, either directly or indirectly, by one or several natural persons are required to report this circumstance.
Therefore, the company's beneficial owners shall be those natural persons holding 25% or more of the company's equity interests, both directly at the company or indirectly through an intermediary company.
Upon the lack of a natural person holding such an interest at the company, the company's director or directors shall be identified as the beneficial owners.
Conclusions: Beneficial ownership in Spain
Based on this information, the Trade Registry shall generate a public record of beneficial ownership in Spain, which results from the incorporation into Spanish regulations of the obligation under Article 30.3 of Directive (EU) 2015/849 of the European Parliament and of the Council, of 20 May 2015, on the prevention of the use of the financial system for the purposes of money laundering or terrorist financing, whereby the member states shall ensure that the information on beneficial ownership is kept in a central registry.
This information may be accessed to by competent authorities, the financial institutions expected to have a certain degree of diligence with respect to their clients and any person showing a legitimate interest.
Thus, the parties obliged under the Asset Laundering Prevention Law (financial institutions, investment service companies, fund managers, real estate developers, account auditors, tax advisors, notaries public, registrars, attorneys, etc.) may make inquiries in this new registry.
Peter Spiller
Click to rate this post!
(Votes:

2

Average rate:

5

)