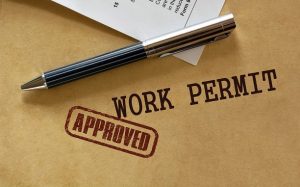 Hiring foreign employees is increasingly important for the companies, that are looking for very specialized technical profiles.
Due to globalisation, when companies recruit professionals, they are increasingly required to look beyond our borders, as the profiles they seek, which are not easy to find here, are technical and characterised by a particular specialisation.
Residence and work permit
Therefore, in order to obtain a residence and work permit for these professionals from countries that do not belong to the European Union, the best way of hiring foreign employees must be identified.
There are various procedures depending on the situation of the employee who wishes to obtain the permit.  In this article, we are going to focus on highly qualified professionals, with diplomas from very prestigious business schools and universities.
This kind of permit was introduced under Act 14/2013, known as the Mobility Act, which was amended by Act 25/2015, and it establishes a simpler and more flexible procedure for securing residence and work permits.
Firstly, it should be specified that the "very prestigious" precondition does not impose any requirement in addition to the mere possession of a diploma obtained from a business school or university.
The procedure can be completed electronically and the documentation required both of the company and of the employee must be submitted.  It should be noted that, so as not to delay the procedure, both the required diploma and the extract from the judicial record must be translated and authenticated.
This kind of residence and work permit allows the administrative formalities to be completed with the professional in Spain, provided that his/her situation is legal, which reduces the processing time as the professional does not have to wait for a visa to be issued.
The Mobility Act considers the possibility of applying for a permit for the family of the employee via this channel.  An application for this kind of permit can be submitted in conjunction with the application for the permit of the highly qualified professional or successively should the family join the professional at a later date.
Advantages of work and residence permits
In short, in the procedure of hiring foreign employees, obtaining work and residence permits under the Mobility Act has a number of advantages compared with the procedure established by the Foreign Persons Act.
This procedure does not require the National Employment Framework (SNE) to be surpassed.
Applications are processed within 20 days and silence amounts to approval.
The procedure can be completed with the professional in Spain, provided that his/her situation is legal, in his/her capacity, for instance, as a tourist or a student.
It allows the employee and his/her family to submit a joint application for a residence and work permit.
(Votes:

3

Average rate:

5

)